Make Sure Your Tea is Piping Hot Before Watching This Interview!
I was so excited to meet the Afterbuzz TV Masterchef Recap team this past Thursday. The show went live on their Youtube channel around 1220 am my time (EST) and 920 pm their time (PST).
Lem, the resident host was out sick- Booooooooo! Feel better tho! So, I had the great pleasure of spilling the tea with Ashley and Frank on the last Episode of Masterchef. We covered the feelings of getting my apron, my "not enough" sauce fiasco, and the mauled chicken murder mystery that shook the world (hahahahaha) !!! You can also find out if there is judge I just don't care about critiquing my food- dun dun dunnnnnn! Catch my interview and more below!!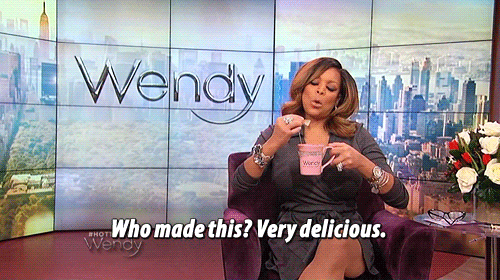 Interview Look!!